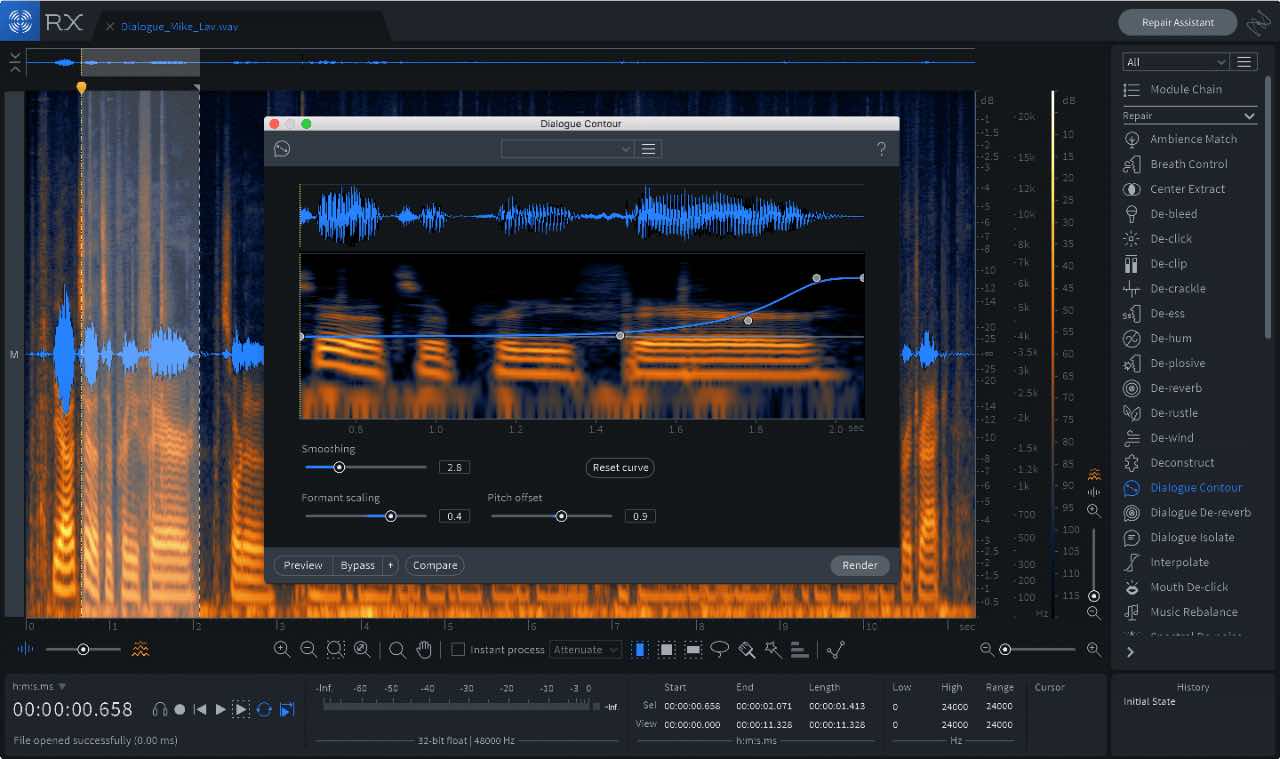 Noise Reduction
Noise reduction is designed to remove unwanted background noise and distractions from your audio recordings. Whether you are working with speech, music, or any other type of audio recording, I can help you achieve a clean and clear sound.
Using state of the art software and techniques, I am able to identify and remove a wide range of noise types, including hum, hiss, clicks, pops, and more. This noise reduction service is great for podcasting, voiceovers, music production, and more.
In addition to removing noise, I can also help you restore damaged audio files, improve overall sound quality, and enhance the clarity and intelligibility of your recordings.
The specific results pass will depend on the nature and severity of the noise present in the original recording. In general, however, you can expect to get a cleaner and clearer-sounding recording after a noise reduction pass, with reduced distractions.